Wellness Products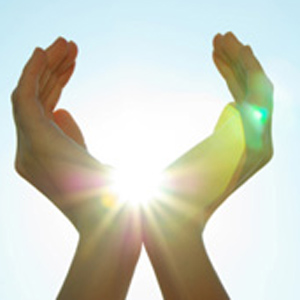 All of the nutritional supplements and wellness products we sell here at Wellspring Centre for Body Balance were chosen by our health care providers to meet a specific need in our community. On this page, we'll introduce you to each of our products and let you know why they were selected and why you might choose to use them to meet your wellness goals.
DREAM Complete Liquid Multivitamin
We believe that all of your nutrients should come from nourishing food, but we also recognize that the quality of our soil and the Standard American Diet (SAD) leave a lot to be desired when it comes to nourishment. That's why we recommend that, no matter how well you eat, you support your body with an easily absorbable, food-based multivitamin. We chose our DREAM Complete Liquid Vitamin & Mineral Supplement because it is free of synthetic nutrients and packed instead with a balanced array of vitamins and minerals from seaweed and herbs, including ginko bilboa and aloe vera, along with enzymes and amino acids. Aloe vera and the enzymes amylase, lipase, and protease promote the absorption of the nutrients, making DREAM Complete a gentler choice for the digestive tract while allowing your body to actually use more of the vitamins and minerals it contains. But just as important as what it does contain is what it doesn't: DREAM complete is free of corn, soy, wheat, gluten, yeast and all animal ingredients or byproducts (vegan). People often ask us if their daily dose of DREAM Complete will enhance their dreams, but in fact, DREAM is an acronym for all of the things you need for wellness: Diet, Rest, Exercise, Alternative care (which we provide here at the centre!), and Motivation. But don't worry about being motivated to take your daily DREAM Complete – it's actually quite tasty. Stop by the office for a sample, we think you'll like it too!
Dream Flex supports joints with collagen, MSM, glucosamine, enzymes and anti-inflammatory herbs. We particularly appreciate this product because the collagen it contains comes from organic, free-range chickens, so you get all of the healing benefits of collagen and none of the ick from pesticides, antibiotics, hormones, or any of the other things you don't want from factory farmed poultry. If you experience joint pain, give Dream Flex a try. And, just like our DREAM Complete multivitamin, while this supplement will certainly support the joints, we make no promises as to whether or not it will give you sweet dreams.
Wellspring Centre acupuncturist Timber Hart, LAc, introduced use to Snow Lotus essential oils. The plant material used in the production of these oils is all certified organic, and the oils are produced using steam distillation rather than chemical extraction, making Snow Lotus brand one of the purest essential oil options out there. While we never recommend taking essential oils internally, folks who do should always use the purest options available to avoid getting anything in their system besides the oil. Another great feature of these oils is that they are incredibly affordable. One bottle sells for only $20, and we also offer sampler bags including four different 4mL oil testers for only $25. We have several blends, including ImmuneStim, DigestEase and StressRelease, as well as single oils including Bergamot, Frankincense, and that old standby Lavender, which we carry regularly.
We're also happy to special-order any oils in the Snow Lotus line that you'd be interested in trying. Our staff love using essential oils and will be happy to talk to you when you come in to the office about which oils we use, why and how.
We always recommend that you dilute oils in a water spray or carrier oil, or if applying oils straight, that you begin with a spot-test to make sure that this powerful plant medicine won't irritate your skin. Scent is a powerful force in the brain. We can all remember a time when a particular smell associated with a specific time in our lives has taken us right back to that time in our mind. With essential oils, we can use the power of fragrance to change our mental state, and the powerful medicine of essential oils can have systemic effects when applied topically.
Rapid Ease Topical Pain Relief
When you're in pain and you can't get in to see your doctor or massage therapist right away, you need Rapid Ease! This topical pain reliever is an icy/hot mix of essential oils in a base of arnica-infused olive oil, blended by Alley Joy, a former member of our Wellspring Centre team. Arnica is an herb with a long history of use for pain and physical trauma, calming inflammation and bruising when applied topically, and the mixture of lavender, clove, peppermint and eucalyptus oils produce a warming effect that reduces feelings of pain. Our staff uses it not only for injury and inflammation, but also a tiny bit on the temples or the back of the neck for a headache. However, if you are scent-sensitive or your injury is hot and swollen, this spicy, warming topical preparation may not be the right choice for you. For most of us, however, Rapid Ease is a great tool to have in the medicine cabinet, especially for those of us who prefer not to take over the counter pain medication.
Chiropractic is primarily a healing art that focuses on the bones. However, our doctors, chiropractic assistant, and especially our massage therapists are also skilled at modalities that support the well-being of the body's soft tissues, including the muscles and fascia.
Healthy fascia is smooth and pliable connective tissue encasing muscles, nerves, bones and blood vessels, allowing all these structures to function optimally. When fascia becomes too brittle, or suffers from scarring or adhesions due to surgery, accident or injury, we can experience pain and reduced range of motion. Our doctors will often recommend specific stretches that can help the fascia return to a healthy state of suppleness, and many of these exercises are assisted with a foam roller. The internet is full of videos showing how the foam roller can be used to benefit folks with different symptoms or wellness goals. We make foam rollers available at Wellspring Centre because we know that these tools can help our patients take their wellness into their own hands, so that they can take action to support the work of their massage therapist and chiropractor in between visits. For those patients with reduced mobility, for whom exercises using the foam roller are impractical, a self-massage roller can provide a similar mechanical action for promoting healthy fascia while the patient is seated or standing, allowing anyone, no matter their level of physical ability, to experience the benefits of rolling the fascia back to wellness. At Wellspring Centre, we believe that YOU are an essential component of your own healthcare and we are happy to provide you with the tool to take your well-being into your own hands.
Chiropractor-Recommended Pillows
How you sleep has a profound effect on the health of your spine and structural system, as well as your overall well-being. Research is beginning to show that lack of sleep can cause impairments to mental function as significant as intoxication. Choosing a pillow that supports your body as you sleep can help you get the most out of your resting hours, so that you don't wake up with aches, pains and brain fog. Everyone is different, and we recognize that no one pillow will be perfect for everybody. That's why we carry two different pillows, the ChiroFlow and the Mid- & Tri-Core pillows (two sizes of the same design).
ChiroFlow Pillow: This pillow is only available in chiropractic offices. Inside a cushion of hypoallergenic polyester fiber, sits a pouch that you fill with water through an opening on the bottom of the pillow. Patients are able to tailor the firmness of the pillow to their body's preferences by adding to or removing the water in the pillow. As you sleep, even if you move throughout the night, the water adjusts to support your head and neck in just the way your body needs.
Tri-Core Pillow: For optimal alignment, we recommend that our patients sleep on their backs when at all possible. The Tri-Core and Mid-Core pillows provide neck support for back sleeping with a depression for the occiput (the back of the head) built into the pillow to help you stay in this position while you sleep. The two long edges of the pillow provide different thicknesses of neck support, so you can choose what feels best for you. The short sides of the pillow provide a wider cushion for side-sleeping, so while this pillow doesn't adjust to your body like the ChiroFlow pillow, it provides options for supporting your sleep that give you flexibility and work for most any body.
On our chiropractic intake form we ask our patients if they practice a form of stress management, and it comes as no surprise that many of you check the "I'm too busy!" box. For those of you who feel like you can't fit meditation into your life, our Certified Yoga Therapist Abby Hatfield has brought in a product to help make meditative breath-work an easy part of your daily routine. Abby encourages us to focus on our breath and to lengthen our exhalations to help derail our stress response and move into a place of calm. The Love Tuner is a whistle that you can carry with you around your neck or on your key chain, and in a short moment of down time, you can take it out, breathe in deeply, and blow out slowly through the whistle. The Love Tuner plays a C-note, vibrating at 528hz, the vibrational frequency of the heart. If you've struggled with meditation in the past, and you just can't seem to quiet your thoughts, the sound of the Love Tuner can give you an auditory focal point to help re-direct your busy brain. We're happy to show you how they work, just stop in and ask at the front desk.
Berkey Water Filter & Wellspring Centre Water Bottle
Water is essential for wellness! We recommend that when our patients are experiencing pain, they reach first for a big glass of pure water. The truth is that we could all probably use to drink more water. If you take your body weight in pounds and divide that number by two, you get the number of ounces of water that you should be drinking daily, and your Wellspring Centre water bottle will remind you just how much water you need. Having a water bottle with you at all times helps you to get your daily water from an inexpensive stainless steel container that avoids chemical leaching into your water that can happen with a plastic water bottle.
It's also important to make sure the water you're putting in to your water bottle is as pure and clean as possible. At Wellspring Centre, we do this with a Berkey filter. The unique charcoal filtration system of the Berkey filter removes water-borne pathogens, chemical additives and heavy metals from the water before it reaches your cup. The long life of the filters means that even with the up-front investment in the Berkey filtration system, a family of four will be able to receive the benefit of truly pure water for four years with just one set of filters, working out to a cost of less than two cents per gallon. While we don't sell the Berkey filter in the office, we've established an affiliate relationship with Berkey, so that we receive a benefit from your purchase of a Berkey filtration system when you follow this link to purchase your Berkey: http://wellspringcbb.bigberkeywaterfilters.com.
We always recommend that you rest in a gravity-neutral position for a few minutes following your chiropractic appointments, to help your body integrate your adjustment without the downward pull of gravity compressing your spine. That's why our resting room features four Perfect Chairs from Human Touch. However, sitting a gravity neutral position can benefit you at any time, reducing back pain, swelling, and muscle tension. If you would like to take the benefit of these adjustable, incredibly comfortable, gravity defying chairs home with you, visit
https://www.humantouch.com/perfect-chairs
and pick the chair that's right for you. Once you've chosen the options you want, contact us by phone or email to let us know your preferences, and we can help you special-order your chair at a discounted rate.
Force of Nature – Cleaner and Disinfectant
We believe in care that is safe, gentle, and effective – and we're excited to have found a cleaning product that does too! Force of Nature is an
appliance that turns tap water, plus a capsule of salt, water, and vinegar, into a cleaner and disinfectant. It is EPA registered for use in hospitals, daycares, schools, vets, etc and can kill 99.9% of germs (including Staph, MRSA, Norovirus, Influenza A, Salmonella, and Listeria). Additionally, it was given the highest rating by SkiinSafe, the Mayo Clinic's rating system for product safety for skin allergies. This is the cleaner we use throughout our office (and in many of our homes), so you have the opportunity to check it out in person at your next appointment. While we don't sell them in our office, if you are interested in purchasing one for your home, you can use this link (you will receive a discount on your starter pack and we receive referral benefits).

Products Ashland | (541) 482-2021