New Patient Center
When you arrive at Wellspring Centre for Body Balance, you'll find a comfortable and relaxing environment. Our friendly front desk team, are waiting to warmly greet you with a smile.
NEW PATIENT FORMS »


Day 1: Your First Appointment
Goal Setting, Examination and X-rays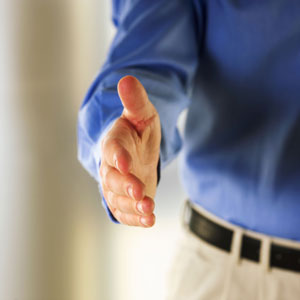 You'll be welcomed and invited to our consultation area. Your chiropractor can focus solely on what's on your mind and your health goals. Next, the chiropractor will conduct a specific examination including chiropractic and NUCCA-specific testing. Three precise, low-exposure digital X-rays will be taken to determine the unique imbalances in your spine. These images and the information gathered from the exam will allow us to tailor an individualized adjustment to make the proper corrections in your body.
Day 2: Your Second Appointment
Report of Findings and First Adjustment
When you return on the next day or as soon as you can, your chiropractor will go over a report of their findings and make care recommendations. Then, you'll experience your first adjustment and how incredible it feels to have a body that's in balance.
What Can You Expect During an Adjustment?
You'll lie on a specialized adjusting table, comfortably on your side. The chiropractor will apply a gentle touch behind your ear at a point determined by your X-rays. After this soft correction has been made, your chiropractor will reassess your alignment to confirm that you're in balance. Once you're feeling centered, you'll be invited to sit in the Human Touch zero-gravity lounge chairs in our resting suite.
The Results of Your Experience
After your body has been balanced, you might feel differently. Some report an incredible sense of energy; others crave a nap or can feel subtle changes. Your pain may vanish, or a symptom can occasionally intensify before vanishing. Rest assured that all are normal responses and indicate that your body has gone through a vital shift to start your healing process.
Following Up
Your Third Visit, Second Adjustment and Creating a Plan of Action
Three to five days after you've had your first adjustment, we'll get you scheduled for another adjustment. Based on how you've felt thus far, your chiropractor will suggest a plan of action that's specifically designed to meet your health goals. Together, you'll go over a series of appointments that help you to achieve your full health potential and live in alignment.
As you progress with care, you'll gain a deeper body sense and more stability, allowing you to know when you're out of balance. Soon, you'll be staying balanced for longer periods, entering a phase we call resiliency. When you have a body that's resilient, events that used to derail your alignment are corrected from within by your body's innate abilities.
We'd love the opportunity to get to know you and understand how we can help you meet your goals. Contact our Ashland team today!
CONTACT US »

New Patient Center | (541) 482-2021