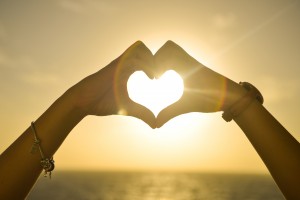 This spring we welcomed Licensed Massage Therapist Jacinda Young to the Wellspring Centre team. We'd like to give you a chance to get to know her a little bit better. You can schedule a massage with Jacinda online or by calling the front desk at 541.482.2021.
Why did you become a massage therapist?
When I started massage school, I had absolutely no idea what I was getting myself into. I was working as a hairstylist and nail technician at the time. At least one client a week would tell me how amazing my scalp massages were and how fantastic their feet felt after a pedicure from me, and eventually someone mentioned the massage school in Ashland. So, going into it, I was looking for an expanded skill set to help build my clientele. I stayed with massage because I fell in love with the human body, in particular its remarkable resiliency and plasticity. What it boils down to for me, is that I became a massage therapist to learn how to unlock those qualities in my own body and to teach others how to tap into their own vast internal resources.
Can you share a massage success story that you've witnessed? 
I had a client come in for a general relaxation massage in the first year of my practice. He complained about having a sensation of tightness around his ribs, how difficult it was for him to take a deep breath, and that he couldn't turn his head to check his blind spots while he was driving. These symptoms had been a struggle for more than a decade. I saw him once a week for two months. During that time, he gradually stopped telling me about what he couldn't do and started saying things like, "I've been doing deep breathing exercises before I go to bed," and "I reached to get something out of the back seat the other day, I haven't been able to do that it years!"
Why did you choose to practice at Wellspring Centre? 
I have experienced Wellspring Centre as a patient for four years now, and every time I stepped in the door it felt like a hug. The welcoming atmosphere, the amazing people, and the profoundly gentle approach to healing spoke to me. I am thrilled to be here and to develop my practice in such a wonderful environment, and I'm excited to see where the future takes us.