Experience Expert Massage Therapy In Ashland
Improve Your Health With Therapeutic Massage
Wellspring Centre for Body Balance offers the best therapeutic massage in Southern Oregon. Our licensed massage therapists have extensive training and experience.
From deep relaxation to rehabilitation and everything in between, our licensed massage therapists can help you achieve your health and wellness goals. Massage at Wellspring Centre for Body Balance is designed to improve your health, function and vitality while providing relaxation and a sense of well-being.
Get $10 off your first massage with our new patient special! Call (541) 482-2021 to book your appointment.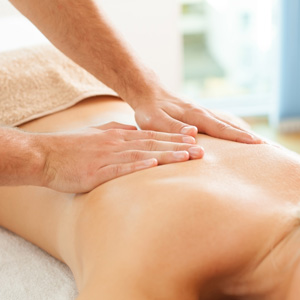 Heal And Relax With Licensed Massage Therapy In Ashland
At Wellspring Centre for Body Balance, we offer a wide range of massage services to treat the cause of your pain. Our services include:
Orthopedic & Sports Injury Treatment
Deep Tissue Massage
Swedish Massage
Integrated Bodywork
Biodynamic Craniosacral Therapy
Maya Abdominal Massage
Neuromuscular Therapy
Structural & Myofascial Release Techniques
Massage Cupping
Chi Nei Tsang
Prenatal Massage
Our experienced, knowledgable massage therapists will provide you with the treatment best suited to your needs.
Discover effective, healing treatment for your pain.
Call us today at (541) 482-2021.

Discover Optimal Health With Massage Therapy
The healing benefits of massage therapy include:
Natural pain relief
Increased range of motion
Improved circulation
Reduced shoulder Pain
Decreased stress
Reduced anxiety
Enhanced exercise performance
Increased relaxation
Improved healing time from injuries
General relaxation and wellbeing
Saturday appointments available for your convenience.
Call (541) 482-2021 now to book your appointment.

Take Advantage Of Our New Patient Special Offer – Book Now!
Ashland's Best Massage Therapists
Call (541) 482-2021 today!

Gentle, Healing Massage Therapy In Ashland & The Surrounding Areas