Meet Dr. Timothy March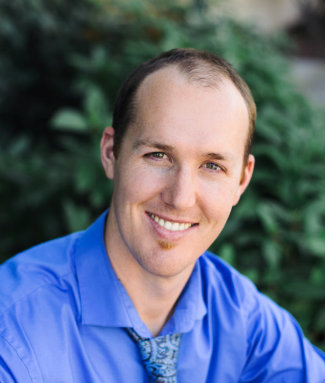 Dr. March attended Western States Chiropractic College, earning a Bachelor of Science in Human Biology and a Doctor of Chiropractic. He's a board-certified chiropractor, influenced by a number of different chiropractic approaches:
Koren Specific Technique – Dr. Tedd Koren
Quantum Spinal Mechanics (QSM3) – Dr. Russell Friedman
Directional Non-force Technique – Dr. Richard Van Rumpt
Pettibon Technique – Dr. Burl Pettibon
Tonal Chiropractic – Dr. Marvin Talsky
Bio-Geometric Integration (BGI) – the sacred geometry of Dr. Sue Brown
Network Spinal Analysis – the expansive work of Dr. Donald Epstein
Torque Release Technique – the revolutionary tonal work of Dr. Jay Holder
Upper Cervical Specific – the work started it all … Dr. B.J. Palmer
Atlas Orthogonal – Dr. Roy Sweat Blair – the specific work of Dr. William T. Blair
Chiropractic Neurology – Dr. Frederick Carrick
Sacro-Occipital Technique® (SOT®) – Dr. Major B. DeJarnette
Assisting All Ages and Stages
With a personalized approach, Dr. March works with the needs of each individual, no matter what their age or level of health. First, he focuses on your specific goals. The next step is to concentrate on your structural alignment. He's proficient in manual and instrument adjusting, including soft tissue manipulation, functional rehabilitation and craniosacral techniques.
Having completed training in sports medicine, Dr. March has multiple ways to help those with injuries, including Kinesio Taping®, Active Release Techniques® and Graston (instrument-assisted soft tissue massage).
EXPLORE CHIROPRACTIC CARE »
Serving As Your Support and Guide
In his life, Dr. March has had a variety of experiences that have led to a strong belief in honoring individuals where they are in their health journey, offering the tools necessary to move to the next step when they're prepared.
He teaches patients that they're the ones responsible for healing when given the correct environment and tools. Through his years in practice, he's found that a hands-on approach is just one of many avenues for correction. Our minds, lifestyle choices and beliefs also have a profound impact on our health. It's Dr. March's mission to empower others through teaching them about their health and body.
Outside of the Office
Dr. March is an advocate for health in all areas of life and emphasizes holistic well-being as part of his care. He and his wife Timber moved to Ashland from Portland. They were drawn to our area by the local sustainable agriculture movement and the deep sense of community. The weather was also helpful, and people's openness to healing and health on a deep level caused them to relocate to the Rogue Valley.
In his free time, Dr. March spends time with his wife, explores quantum physics, the psyche and other aspects of spirituality and health. He enjoys activities such as yoga, qi gong, tai chi, racquetball, snowboarding, gardening, fishing and being outdoors.
To find out more about what we can do for you, contact the Wellspring Centre for Body Balance team today!


Chiropractor Ashland | (541) 482-2021