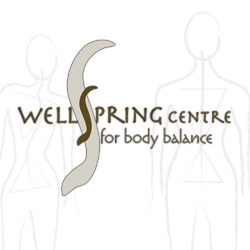 Our Mission: We assist our patients in restoring and maintaining a balanced body, mind and life so their unique potential can be expressed. Through this, we change the world!
Each year for the past nine years, we've sent out a letter to our community, during the holiday season, to share all the magic that has happened at Wellspring Centre in the past year, and all the excitement in store for the year ahead. Most years, we share news about a staff member who has made a transition that allows them to pursue their dreams, because that's what we're all about here. This year is no different. Alison, our Office Manager for the past two years, begins graduate school in January – following her dream of attaining her Masters of Divinity. Alison will be moving into her new role as the Back Office Manager, dealing with our finances and billing, and answering your questions about payment and insurance reimbursement. Maggie, who's been with us at the Front Desk for the past year, will be stepping into the role of Front Office Manager; she'll be making sure the office is running smoothly, and answering any non-billing questions you might have. Lo, our Front Desk anchor for the past two years, is now our Chiropractic Assistant! While you'll still see her at the desk, you will also find her in our Therapies room providing cold laser, e-stim, ultrasound, and other modalities to treat chronic and acute pain and injury. This year we also welcomed Dr. Cody Moss to our team. Dr. Moss joined us in October, and has been exactly the doctor we were looking for—ready and excited to learn all I have to teach him about the skills I've developed over the past 10 years. Before getting his doctorate in Chiropractic, he spent 15 years as a Personal Trainer and Corrective Exercise Specialist. Dr. Moss is such a great asset to our team; he brings all of that knowledge with him.  If you like to move your body, and you want support in keeping your body moving free of pain, Dr. Moss should be a part of your health care team.   We're so happy to have such a wonderful team, who are invested in Wellspring Centre and committed to growing and changing with us.
This year, though, the changes we have to announce go beyond our staff members. In pursuit of our own dreams, Heidi and I have made the decision to move our lives back to Minnesota to be closer to our family. I'll be taking a sabbatical, and in the year ahead, I'll spend time with my wife and four beautiful children, while building a house on a piece of land that has been in Heidi's family since before she was born. It's been an incredibly hard decision full of tears and fear of the unknown, but we know it's the right one for our family and our future. Here in Ashland, Wellspring Centre will continue to fulfill its mission with a new family at the helm. We are incredibly excited to announce the sale of the practice to Dr. Timothy March and his wife, our acupuncturist, Timber Hart!
Dr. March has been part of the Wellspring Centre team for nearly seven years. Dr. March and I have both grown tremendously over those years as chiropractors. I'm so excited to see Tim step into this role and carry the vision of Wellspring Centre for Body Balance forward into the future. Tim and Timber plan to keep the same level of care and commitment you've come to expect from our team, and we couldn't imagine anyone more suited to the task.
Our family will be moving over the Christmas holiday, as you read this letter. I will return to Wellspring Centre for the month of January to see patients, and help with the transition as Tim & Timber welcome their second child at the end of December/early January. Over the following year, I will continue to be available to our providers and staff to answer any questions about specific patient cases.
In January, we will be bringing Dr. Dan Helgerman on to our team. Dr. Helgerman is a good friend of mine. He graduated from Life University, the sister college to my alma mater. Dan apprenticed in Atlanta with my mentor Dr. Russell Friedman, the certified NUCCA doc and founder of the QSM3 technique. He trained and worked with Dr. Dan Fedeli, a brilliant NUCCA doc in Chicago, and also studied with another hero of mine, the late Dr. Sue Brown, who founded BioGeometric Integration (BGI). Dr. Helgerman is also trained in Foundation Training, and is excited to bring his skill set and passion for service to Wellspring Centre and our patients.
I know this may come as a shock to some of you. One of the biggest challenges and concerns, in making this decision, was making sure my patients were taken care of. Once Heidi and I decided the direction our lives needed to go, it was amazing how quickly things fell into place.   Those of you who have been part of the Wellspring Centre community know that we've been through a lot of change over the past several years, and this kind of move would have never have worked even a year ago. We are so grateful for our team and their support.
This year, Wellspring Centre has blossomed into what I've always envisioned it could be: a team of providers and staff all committed to serving our patients with love. We are honored that the seed we planted has matured to the point where it is possible for Heidi and I to step back and watch it continue to manifest from the vision that began in a tiny one-room office on Main Street almost a decade ago.
I am honored and humbled by all of you who have entrusted me with your care over these past nine years. I am saddened to be leaving what has been my livelihood and my identity for over a quarter of my lifetime, and yet I'm excited by what this next chapter will bring for my family, and hope you all can join us in celebrating it.
With appreciation,
Dr. Jordan Weeda, DC
P.S. As is our tradition, each year we enclose a coupon with our holiday letter that offers a $100 discount to a friend or family member you've been wanting to refer to receive the unique care we offer. This year is no different, please give this coupon to someone you love to help them Live in Alignment.