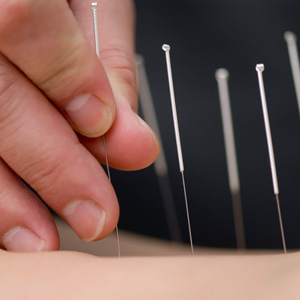 Acupuncture in Ashland
Acupuncture Originated in China over 3,000 years ago and is still used today, making it one of the oldest and most commonly used Medical Procedures in the World! It is based on the belief that living beings have a vital energy called "Qi" that circulates through twelve energy lines known as meridians in the body. Each meridian is associated with a different organ system, and an imbalance in the flow of qi throughout a meridian is how disease begins.
Western Science has shown that Acupuncture stimulates the release of pain-relieving endorphins, influences the release of Neurotransmitters (chemicals that transmit nerve impulses to the brain), influences the autonomic nervous system, stimulates circulation and has an effect on the electrical currents of the body.
Your First Visit
Your first visit with Timber Hart, LAc, is a 90-minute session. Timber will do a full Chinese Medicine exam and review your health history. The diagnostic test performed will give Timber knowledge of how to treat your conditions and get you back to your health goals! On your first visit you will receive your first treatment.
Acupuncture sessions are typically 60 minutes. Timber has extensive knowledge in Chinese Medicine including acupuncture, acupressure, color puncture and aroma-puncture (the use of essential oils to support the healing process). This is guaranteed to be the most thorough acupuncture session in Southern Oregon. Timber's inherent welcoming nature and extensive knowledge base have proven to get patients to the life you always thought possible, symptom free.
After your session you may notice an array of healing indicators. Talk with Timber about post-acupuncture self-care.
Complimentary Consultation
Timber offers new patients a complimentary 15-minute consultation. If you have been considering acupuncture contact us to schedule your free consultation.
CONTACT US »

Acupuncture Ashland | (541) 482-2021